FIVE Equipment Free Cardio Workouts
Most people think they need to go to a gym, own a bunch of equipment of have a treadmill to get a good workout in, but with these five Equipment Free Cardio Workouts you can push yourself as hard as you want.  If you want intensity, there is no need to step foot in a gym.  Step machines and treadmills provide good cardio workouts, but they are not necessary.  Check out these five Equipment Free Cardio Workouts to get your heart pumping: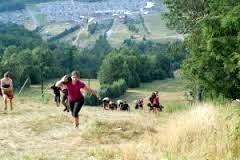 1) Running
Ok.  You do need some equipment, but most people have sneakers, a pair of shorts, socks and a shirt.  I recommend plotting a route out.  A great site to check out is MAP MY RUN.  If you plan on running near your home, then you most likely know of a route or two you can use.   Map My Run can still help you to get accurate distances.  If you are away from home, pick routes that have very little traffic or traffic lights that will interrupt your run. Parks usually have good trails or paths to run on. Many times hotel staff can recommend some good routes close to where you are staying.  Running is one of the best equipment free cardio workouts and can be enjoyed almost anywhere.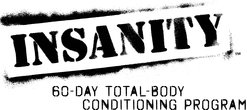 2) Interval Training
One of my favorite equipment free cardio workouts is INSANITY. If you do not like to run, then high intensity interval training may be the best cardio option for you.  Insanity will provide you an intense cardio workout combined with strength training.  Shaun T will help you to get the blood pumping.  There is no need to leave your home or hotel room.  The workouts are all equipment free except maybe for a towel since your are going to sweat, A LOT.
3) Walking
If you don't like to run or high intensity interval traning is too much for your fitness level and you want a low impact workout, try walking at a fast pace.  Walking is also good  for when you need a day off, or the pounding hurts your joints.  You can use the same paths or trails that you would use for a run, but you can also walk on sidewalks where running might not be the best option.  Obviously, avoid walking (or running) in traffic lanes and always be aware of your surroundings.
4) Climbing Stairs
One of the more intense equipment free cardio workouts is something you can do on your way to your office, home or when you are just wandering around.  Stairs are everywhere.  You can go up and down as many times as you want.  You can start by parking at the far end of the parking lot and walking to get warmed up, then instead of taking the elevator, take the stairs up as many flights as you want.  Now you have combined two cardio ideas into one – walking and climbing stairs.  As you get stronger, add more flights or walk back down and then go back up.  Stair climbing burns approximately four to six calories per minute depending on your weight.
If you are traveling, you most likely have stairs in your hotel. Go up and down those a few times before breakfast to really get your heart pumping.
If an escalator is your only option, walk as much of the steps as you can.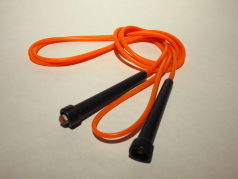 5) Jumping Rope
Surprisingly, this is one of the best equipment free cardio workouts around and is much more intense than running.  I did not want to leave this one out even thought it does require a piece of equipment – a jump rope.  Since jump ropes are so portable I decided it qualified as equipment free.  Ten minutes with a speed rope is the equivalent of jogging three miles. It is an intense and fun.
Now, that I think about it, you can make an equipment free jump rope cardio workout.  Just go through the same motions with your hands and jump over the imaginary rope with your feet.  No equipment required and you don't have to worry about stepping on the rope!
The point is, any of these five equipment free cardio workouts can provide you with an intense workout that will burn calories and help you to continue on the path to fitness.  These five equipment free cardio workout options leaves you with no excuse and will get your heart pumping regardless of your location.
Do you have any equipment free cardio workouts that you enjoy?  Please share them below in the comments section.
Do you want to lose weight or stay in shape?  Get my FREE eBook