Hello and welcome to the World of The Fit Attorney.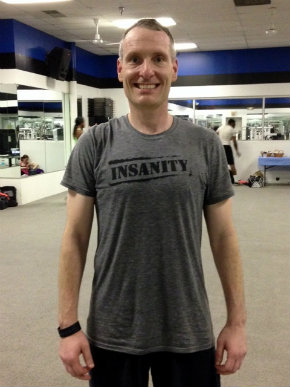 My name is Darren Wall.  I am a husband, father, reserve Naval Officer, attorney and a force behind the mission to "End the Trend" of obesity in this great Nation.
You can contact me by email entering your information on the form to the right (THIS IS THE BEST WAY TO CONTACT ME).
Please FRIEND ME on Facebook at www.facebook.com/darren.wall13 and LIKE my fan page at www.facebook.com/TheFitAttorney
Finally, spend some time checking out my website: www.TheFitAttorney.com
I am currently an Independent Team Beachbody coach.  I help time constrained people to reach their fitness goals.  I particularly welcome military personnel, like myself, who are struggling with their weight or physical fitness test like I used to.
I have the honor of representing the likes of Tony Horton and P90X along with Shaun T. and Insanity.  These proven products provide the FINAL solution for the health and weight problems many of us face.
My fitness journey over the course of 2012 was an incredible adventure.  I went from almost failing my Navy Physical Fitness Test to getting a perfect score and being in the best shape of my life.  If your goal is to do the same, I will be at your side from the moment you decide you have had enough and choose to take your future in your own hands.
I wish I could say that most people decide to get fit and just do it, but unfortunately, that is not the case.  Beachbody provides the solution.  Beachbody is like a three legged stool.  On one leg you have the fitness programs like P90X, Insanity, Turbo Fire and Body Beast.  On the second leg is nutrition.  We provide nutrition plans with every program and the Team Beachbody Club website allows you to create your own menus with shopping lists and supplements.  Fitness programs and nutrition are not enough for most people.  When left to their own means, most people will start a program and then give up.  It will just collect dust.  The third leg of the stool, the unique part of the equation, is the coaching services we provide, which includes daily support, motivation, accountability and peer support.
MY FITNESS JOURNEY
Now, you may ask why should you want to work with me on your fitness.  I used to be in your shoes.  My family and career came before my own health.  In the long run, my poor health habits were making it difficult to maintain both of those.  I just felt like I did not have time to take care of myself, which resulted in me becoming overweight, out of shape and my cholesterol was through the roof.  I turned all that around.  I am in the best shape of my life and REALLY look forward to helping you reach YOUR goals. I want you to feel healthy, fit, and accomplished.
I am now 44 years young, married and the father of two children (ages three and five).  One of the most important factors that sent me on this journey was to be a role model for healthy behaviors for my children.  Among other things I teach my children, I would love to know that I helped them develop the knowledge and skills to live a long and healthy life.
My Beachbody revolution started after I came within one pound of nearly failing my Fall 2011 Navy Physical Fitness Test.  It was quite embarrassing and scary to come that close. I really wanted to get into shape and start a regular exercise regimen. My workout routine at the time was sporadic and my eating was rapidly taking me in the wrong direction.  It was only a matter of time before I failed.
I could not stand the fact that my fitness was jeopardizing my naval career and setting a poor example for my children.
I was being confronted with a big decision requiring a drastic change to my lifestyle but, I didn't know how.  This resulted in procrastination.  I gained more weight.
I tried the gym, but the gym experience was expensive, inconvenient, and no one was there to explain what I needed to do unless I wanted to pay them a lot of money.  Ironically, one of my friends mentioned P90X to me and his results.  Late one night, I caught an advertisement for P90X2.  Tony Horton offered me a workout program, on my own schedule that I could complete in the comfort of my own home.  I thought I would give it a try. So, in November, I pre-ordered the program and decided I would start on January 1, 2012.  At that time, I weighed 206 pounds and was likely on the path to failing my Spring Physical Fitness Test.
The first few weeks with Tony and company were insanely hard.  I was sore, slow and could not do over half of the moves.  Plyocide was absolutely brutal.  The day one photos haunted me.  I continually went back to them to ask myself how I could have really become the person in that picture?
By day 30, I was down 10 pounds and could really notice the difference in how my pants' fit.  I was far from my goal weight but, I was so proud of myself for coming so far.  People started to notice the difference.  Day 90 was incredible.  I found myself at 176, 30 pounds lighter and had gone from a size 38 waist to a size 34. P90X2 was truly transforming the way my body looked.  I decided to do a second round of P90X2.  By the end of the second 90 days, I was down to a size 32 waist and was at 168 pounds.  I was at the same waist size and weight as I was in high school. Absolutely, AMAZING.
In April, I took my Spring Navy Physical Fitness Test, not only was my weight WAY below the required standard, I got my first perfect score in eighteen years of service. I did 72 push-ups in under two minutes, I did 92 sit-ups in under two minutes and I did the mile and a half run in nine minutes and 15 seconds at altitude in Denver. In June, I was named by the Military Times The Athlete of the Week.
After that success, I tried Insanity.  I had so much fun.  I finished each workout totally spent sweating, drooling and gasping for air.  I only made it about a month because a new program came out that I wanted to try.  Body Beast caused me to detour.  I loved it.  I built up more muscle and could now really see some abdomen muscles. I am now back doing Insanity and can appreciate it more.  It is brutal and you really should have a strong fitness base before trying it.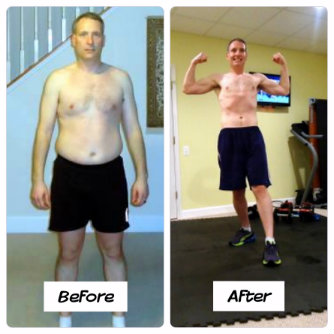 In January 2013, I ran a relay race from Miami to Key West, a total of 200 miles with ten other Beachbody coaches.  It was one of the most incredible experiences of my life.
Sometimes, I just shake my head in disbelief. I never thought I would be able to accomplish what I did after the age of 40 with a family and full time career.  I finally live a healthier life.  My new lifestyle is positively impacting my family and those around me. I tell everyone that will listen to get a Team Beachbody program and never look back.
Coaching
Coaching is an attitude. It is passing the gift of fitness forward.  It does not require any special training.  Although, I am a certified personal trainer, there is no requirement to be one or to take any special training. We simply share our results and positive energy.  We encourage people to do their best and forget the rest.
No matter who you are or where you are in the process, we take this journey TOGETHER.
When you decide you have had enough and you are ready to make real changes in your life, here are the absolute commitments that we make:
We will take each step together;
I will help you select the best fitness program for your current fitness level;
We will PUSH PLAY 6 days a week with the fitness program you choose;
I will remind you to take your supplements and eat clean;
I will hold you accountable to your Program and Nutrition Plan;
You will COMMIT to not QUIT for 90 DAYS:
You will COMMIT to visit the Facebook accountability page at least FOUR times a week at a minimum; and
You will replace one meal a day with Shakeology.
I am here to help Beachbody be YOUR answer to lifelong wellness!  Our relationship will last well beyond the initial 90 days.
I am YOUR coach and will help you succeed once you decide to commit.
Besides my email address and Facebook Page, you can contact me by:
#1 Text 301-346-1613; or
#2 Enter your information on the contact form on the right
If you think you'd like to enjoy some income while on your fitness journey while helping others get fit, just let me know you are interested in being a coach. I'd love to help change lives with you!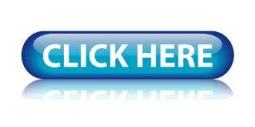 As a coach, I'm here for you and WANT to see YOU succeed.
Let's do this together.
Your Coach,
Darren
The Fit Attorney